TO ALL THE BOYS : ALWAYS AND FOREVER RELEASE ,CAST, NEWS
---
To All the Boys : Always and Forever : What We Know So Far
This is the third and final film in the beloved Netflix series.
Finally!!! The last part of  TO ALL THE BOYS : ALWAYS AND FOREVER will going to release on 12 Feb ,2021 . 
Just in time for Valentine's Day, Always and Forever will release on Netflix on Friday, February 12. When Netflix announced Always and Forever in August 2019, the movie was already in production.
To All the Boys: Always and Forever is an uAmerican teen romantic comedy film directed by Michael Fimognari and produced by Chris Foss The actors which are starring at Lana Condor (Lara Jean) and Noah Centineo (Peter kavinsky).
The film is based on Jenny Han 2017 novel name Always and Forever, Lara Jean and is a sequel to To All the Boys: P S. 'To All The Boys' Cast Tease What's Going To Happen In The Third Movie: 'Fans Should Be Worried About Lara Jean And Peter'.
What will be 'To All the Boys 3' about?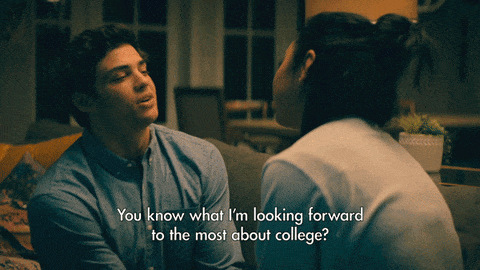 Since all the 2 parts you have seen which are directed by Michael Fimognari and produced by Chris Foss. In third part Lara Jean getting good senior girl ever she hope for . Also Lara heels in love with her boyfriend peter. Her dad finally getting remarried to her neighbor name Ms .Rothschild , and Margot will come home in summer for weeding.
Netflix will making a 3rd part To All The Boys I've Loved Before movie, there have been few questions in everyone's minds. Like, which of the cast members will return for the flick? Will there be any new stars in it? What's going to go down? And most importantly, will Peter Kavinsky and Lara Jean Covey stay together or break up during it?
Well guys, not to worry because we went and did some investigating and research so much, and it turns out, the cast has already spilled a lot of tea on the third and final film in the franchise.
We reach to all the end points of research and rounded up everything you need to know about any kind of updates relate To All The Boys 3: Always and Forever. From the release date to the cast , spoilers , we have got so much updates about it.
To All The Boys 3 Cast –
Lana Condor will be as Lara Jean, along with Covey family, including Janel Parrish, Anna Cathcart, and John Corbett.
We'll also see Noah Centineo as Peter Kavinskey , Madeleine Arthur, Emilja Baranac, Ross Butler, Saraya Blue, and Trezzo Mahoro.
The big question mark with the cast is obviously Jordan Fisher, who played John Ambrose McClaren in the second film. John Ambrose doesn't pop up in the third part of movie , but that doesn't mean Fisher will be left out of the final film. I'm guessing we will see him make an appearance.
---
TO ALL THE BOYS ALWAYS AND FOREVER RELEASE ,CAST On Growth Of Cinema
Something Wrong Please Contact to Davsy Admin